New Business Opportunity Open House
Take a tour through the available space in the Heart of Jasper district!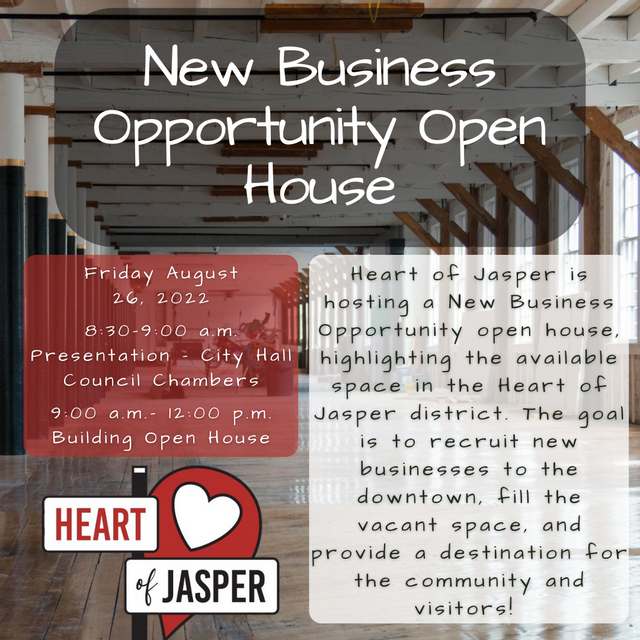 Description
Heart of Jasper is hosting an Open House event to show case the available buildings that are For Lease or For Sale in downtown Jasper. Join us from 8:30-9:00 in the City Hall Council Chambers to learn about the different resources to help you pursue your new endeavors! The vacant buildings will be open from 9:00-12:00pm and the owners will be available to give tours and answer any questions that you may have.
Parking available in City Hall Parking Lot.
Heart of Jasper
610 Main Street, Jasper, IN 47546
8:30 AM EDT
to 12:00 PM EDT
price
Private:No
RSVP Required:No
Accept Registration Online:No