Farm to Fiesta
Dinner on Main Street with good food, live music, and great company! Fundraiser for Heart of Jasper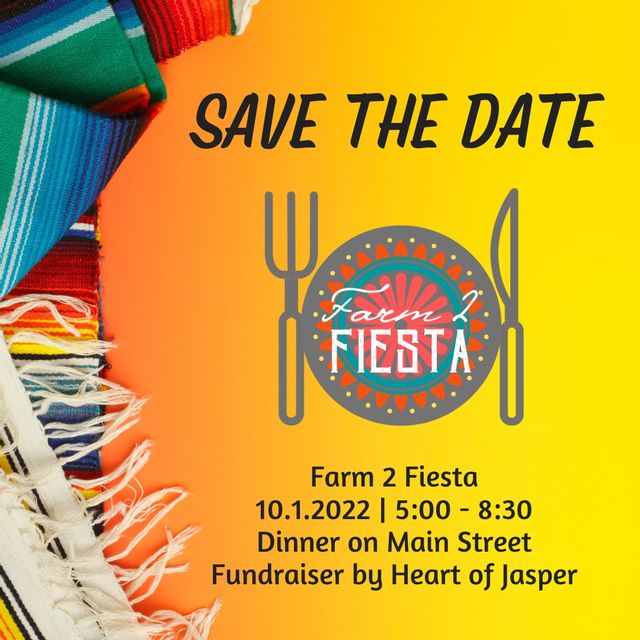 Description
Dinner on Main Street is coming soon!
Join us for our Farm 2 Fiesta on North Main Street. Happy hour will begin at 5:00pm. Dinner at 6:30pm with dessert to follow. The fun will last until 8:30pm. 
Tickets will be sold individually or as a table for 6. 
We can't wait to see you there!
Heart of Jasper
610 Main Street, Jasper, IN 47546
5:00 PM EDT
to 8:30 PM EDT
Private:No
RSVP Required:No
Accept Registration Online:No