Heart of Jasper Quarter 3 Update
---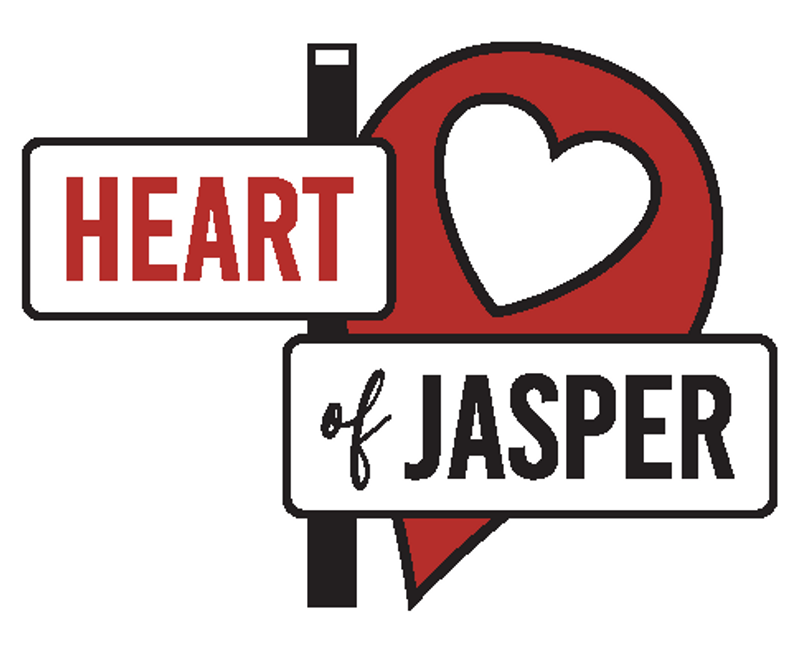 To Our Supporters:
The construction on the Square is complete! We are so excited to say those words. Thank you for supporting us and the downtown businesses along the way. We are grateful for each and every one of you. Here is an update for Quarter 3:
Economic Vitality Projects:
Round 3 of the Façade Grant program closed in February with 14 applications submitted! Seven projects were selected for funding totaling over $176,000 in building improvements.
Congratulations to the recipients! We want to thank the City of Jasper for this partnership and the funding to make this program possible!
The New Business Incentive will continue through our gracious Genesis 12 Donor. Heart of Jasper is accepting applications for start up or relocating businesses to open in the downtown district. We want to thank the Genesis 12 donor for continuing to bless others with their generous giving!
The 2023 Recipients:
Oink Inc Smokehouse
Riah Jane & Co
Plaid and Timber
The Playce (an indoor play café)-opening soon!
Since January, 7 new businesses opened in the Heart of Jasper and 5 existing businesses relocated into the Heart of Jasper.
The Open House of Vacant Buildings on Thursday August 24th was very successful! One vacant space was rented that evening. Twenty guests attended the Dubois County Entrepreneurs and Innovators meeting to learn more about starting a business.
Design Committee:
Through a partnership with IU, a student in the Architect and Design school, designed the Astra Alleys using an art deco theme, hanging lights, and unique colors. The painting is complete and we are just waiting for the signs to be installed. This project was supported by a $10,000 grant from the Indiana Destination Development Corporation.
Heart of Jasper partnered with the Dubois County Community Foundation to activate and enhance the alley between Central Land Title and Chocolate Bliss. This alley has been named the Piano Alley with ties back to the history of the Kimball Piano. Check it out! You will soon find a Kimball Piano on the sidewalk available for you to play.
In partnership with Visit Dubois County, Jasper Community Arts, the Dubois County Community Foundation and Heart of Jasper, two murals were completed by Laura Pommier. One is located under the riverwalk bridge and the other is located on the wall by Visit Dubois County's office and the new indoor play café, The Playce on 3rd Avenue.
Promotion Committee:
Celebrate the Square is on Friday October 13th. We have a lot to celebrate this year. Please join us for a night of fun, live music, good food, and better company. We have sold 150 tickets and will be selling tickets for a few more days. This event is happy hour style. Doors open at 6pm, First and Main Band will play from 7-9pm. Four food and drink pairings will be provided by Oink Inc. More details can be found on our website.
Downtown Chowdown on First Thursdays starting in April through October. The event is moved to Thursdays to tie in with First Thursdays at Jasper Community Arts. 14 food trucks, live music, yard games, and a kid theme is tied to each month.
Shop and Sip-third Wednesday of the month from June-December the downtown merchants will be open until 7:00pm with small bites, fun mocktails and shopping.
of Jasper created a community calendar for all downtown events to be found in one place. https://www.heartofjasper.org/calendar/
More details on the events can be found at https://www.heartofjasper.org/calendar/
Looking ahead to 2024! We are planning to host the following events:
· Movies on Main-We are hosting FREE movies at the Astra Theatre January through April.
· Music on Main-live music on the Square from 11-1pm each Saturday in April and May.
· Downtown Chowdown-the first Thursday of the Month from April-October.
· Shop and Sip-the third Wednesday of the Month from May-December.
· Total Solar Eclipse-April 8th, 2024! Stay tuned for fun events the whole weekend relating to the solar eclipse.
I would love to hear your feedback, ideas, and/or questions. Please reach out at any time via email at [email protected] or via phone at 812-661-2881. Stay in touch by following us on Facebook, Instagram, and our website at www.heartofjasper.org.
Thank you for allowing the Heart of Jasper team to work with you!
Kate Schwenk